7

Review!

GlassesUSA has a wide selection of glasses for prices as low as $38. The website is easy to use; it only takes a few clicks to place your order. The delivery system is very fast, as they are working closely together with factories and laboratories.

Delivery time:
1-7 days
Shipping: $8.95

Glasses from:
$38.00

Glasses
Loading products from Glassesusa.com... Click on the images below for more info. View all products on www.glassesusa.com

5

Review!

BestBuyEyeGlasses is one of the leading web stores for designer glasses and sunglasses. Brands like Oakley, Ray-Ban and Gucci are offered for prices that are far below retail prices. The web site has a smooth black design that is easy to navigate.

Delivery time:
1-7 days
Free shipping

Glasses from:
$44.99

Glasses
Loading products from BestBuyEyeGlasses.com... Click on the images below for more info. View all products on www.bestbuyeyeglasses.com

7

Review!

GlassesShop sells eyeglasses, progressive eyeglasses and sunglasses with classic designs for prices far below retail price. The Virtual Try-On feature allows you to upload a photo or webcam picture of yourself and try the frames online.

Delivery time:
1-7 days
Shipping: $4.95

Glasses from:
$19.95

Glasses
Loading products from GlassesShop.com... Click on the images below for more info. View all products on www.glassesshop.com

7

Review!

FramesDirect is one of the worlds largest online optical stores, with a selection of 100.000 eyeglasses. The FrameFinder Virtual Try-on feature allows you to upload a picture of yourself and try the glasses on while you are sitting home at your computer.

Delivery time:
1-7 days
Free shipping

Glasses from:
$49.95

Glasses
Loading products from Frames Direct... Click on the images below for more info. View all products on www.framesdirect.com
Glasses online
Eye examination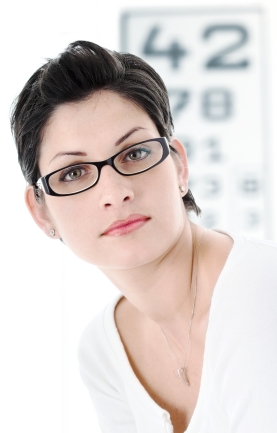 Wherever you are buying your glasses from, online or at a store, it is always wise to first visit an optometrist or ophthalmologist for a thorough eye examination. If you choose to buy your glasses at a store, eye examination may be included in the price.

It is your legal right to receive your eyeglass prescription from your eye doctor. Your eyeglass prescription contains the values that you need to specify when buying glasses online.

Prices
The price on glasses varies widely. The selection is large and glasses from famous designer brands are of course more expensive than less well-known brands. The price also depends on where you buy your glasses, and buying glasses online is usually cheapest.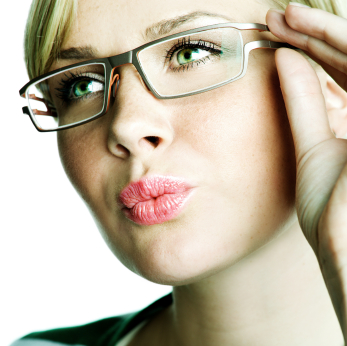 The downside is that you can't try out the glasses before you buy them, to be sure that they fit right and are comfortable to wear. On the other hand, it possible to try out your favorite eyeglasses in the store and then do the purchase where the price is the lowest.

The good news is that today many online stores have made it possible for you to order your frames and try them out before you decide on which pair to get. Usually you get a few frames sent home, which you then can compare. The frames you didn't like are sent back when you place your order, but there is no purchase obligation if you don't find the glasses you want.
Insurances and policies
Most online stores are prepared to accept vision insurance plans. Which prescription glasses are covered by insurance varies widely from plan to plan. Before you pay out of your own pocket, check whatever plan has vision coverage.
Many companies have return policies. If you find out that the glasses aren't right for you after you have bought them, you can then get some sort of refund. The policies are usually available on their websites. There are also limitations, if the glasses have been mistreated you are unlikely to get much of a refund.