Eyeglass frames
Face shape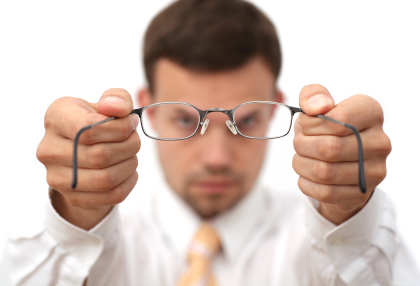 Unlike with contact lenses, buying glasses means that you have to make esthetical choices. Besides serving as a vision correction tool, they also have to be comfortable and should look good on your face. Different kinds of frames suits different face shapes.
With the right kind of frame, you can emphasize the facial features you want to enhance. An oval face can traditionally wear most kind of frames. If you have a square-shaped face, however, you should stay away from thinner and angular frames. Oval shaped frames soften the jaw line.
For a rounder face, square or rectangular frames are suitable. Round frames will emphasize the roundness of the face. If your face is long, large and square-shaped frames can create balance. Smaller or angular frames are not a good choice. If you have a heart-shaped face, the glasses with a soft line and low sitting temple arms are recommended.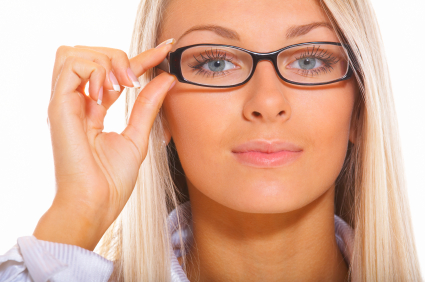 Good proportions between the size of glasses and the face give the best results. It is preferable that the frames touch the temples, and the upper edge should go above the eyebrows. The shape and placement of the bridge and if the lower edge rests on the cheeks determines how comfortable the glasses feel.
Refractive error
For nearsightedness, the glasses will be thicker towards the edges. A smaller frame will decrease this effect and a plastic frame will hide more of the lens edge, since it is thicker at the edges than other materials.
For farsightedness, the lenses will instead be thicker in the middle and thinner towards the edges. Smaller frames are preferable, so that the glasses won't be too heavy. However, rimless frames and certain thinner frames are not preferable.
With rimless frames or lenses with high strength, thin or lights glass is recommended. This kind of glass is 40 % thinner and lighter than standard glass.
Glasses || Reading glasses || Sunglasses